About Us
Dr. Heather Veysey grew up in the village of Florenceville NB, and moved to Halifax to study science at Dalhousie University. She graduated from the Dalhousie Dental Hygiene program in 1987, and practiced one year before returning to Dalhousie to pursue her doctorate in dental surgery, graduating in 1992.
More recently Dr. Veysey had the privilege to study at the Pankey Institute for advanced dental education. Dr. Veysey is involved in organized dentistry serving as president of the Moncton Dental Society from 2017-2019. She is currently serving on the Executive of the New Brunswick Dental Society.
The greatest blessing in her dental practice has been the honor to meet the dental needs of so many inspiring people. She and Dr. Ingham have 2 teenage children.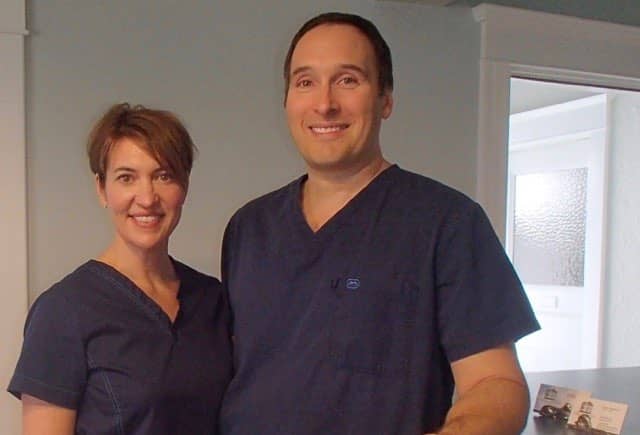 Dr. Kevin Ingham grew up in Halifax N.S. He was inspired by his father Dr. T.D. Ingham, who practiced dentistry in Halifax and was a clinical instructor at Dalhousie University for many years.
Dr. Ingham received his Bachelor of Science degree from Dalhousie in 1988, and graduated from the Dalhousie Dental program in 1992, as well as more recently attending the Pankey Institute for Advanced Dental Education. He is a long serving Board member of the New Brunswick Dental Society, is active in the Moncton Dental Society, and also enjoys pursuing his passion for gardening.
Dr. Ingham's genuine care and compassion are the hallmarks of his dental practice.
The foundation of Dr. Ingham and Dr. Veysey's practice philosophy is that our daily habits are the most important determinants of our oral health. Their philosophy emphasizes homecare, diet and a balanced healthy lifestyle.
For more information on oral health please visit the New Brunswick Dental Society and Canadian Dental Association